Quick Tour: WS_FTP Server Manager
The WS_FTP Server Manager has a Web-based user interface.
The interface consists of five main regions that each perform a specific function.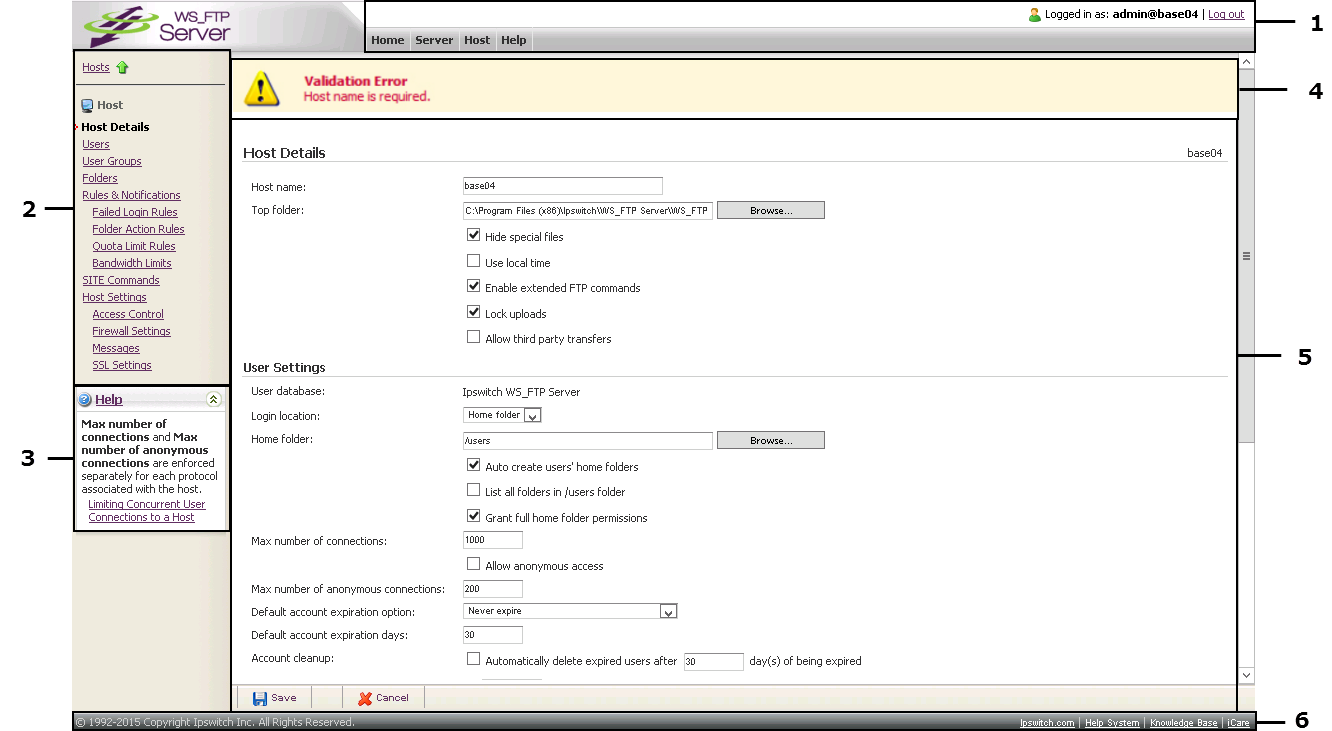 | | |
| --- | --- |
| | . The header contains the top menu, an indication of which user is logged in, and a link to log out. |
| | . The navigation area contains a link to the previous page, a contextual menu of links to pages that are relevant to the current page, and the help box. |
| | . Click to get help information about using the WS_FTP Server application. |
| | . This portion of the page displays informational messages about the processes you are completing. This area may display errors, helpful tips, evaluation status, and other information. |
| | . The main area contains the information and data for the selected page. If the page allows you to modify or create data, a (or )and button are anchored to the bottom left corner of the main area. |
| | . In addition to copyright information, the footer displays links to the Ipswitch Web site, the help system and documentation for the product, the knowledge base, and the iCare campaign. |
Some pages are designed to act as dialogs, requiring that content be saved or the action cancelled. On these pages, the top menu in the header and the contextual menu in the navigation area are not displayed.