Network Traffic Analysis
Network Traffic Analysis (formerly known as "Flow Monitor") provides router-based and interface-level monitoring to capture network traffic patterns and statistics from selected observation points (source devices) throughout your network. Right away, after install, Network Traffic Analysis finds potential sources for gathering router-based flow data (see NTA Quick Start). Network Traffic Analysis provides a superset of analysis and monitoring capabilities for what was referred to in earlier versions of WhatsUp Gold as Flow Monitor.
You can view, analyze, and share observed flow patterns and data by way of a suite of reports, logs, and dashboards that provide rich interactive table grid, charting, and graphing capability.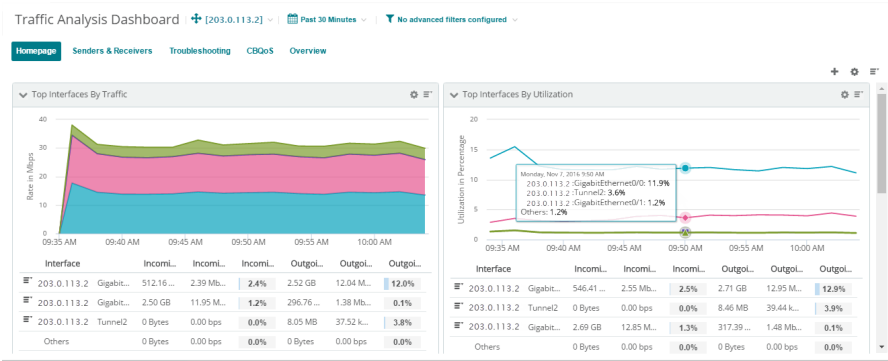 The following sections detail Network Traffic Analysis capabilities, setup, configuration and system management: