Example: On Call Rotation
The following illustrates the scenario where a shared pager or other notification task is blacked out for normal business hours but on call for evenings and weekends.
For the individual or group on-call this includes:
Managing alert notifications continuously on Saturday and Sunday.
Managing alert notification for 'second shift' (3:00 pm to 11:00 pm) from Monday through Friday.
Blackout for all other periods (such as normal business hours when most teams are fully resourced).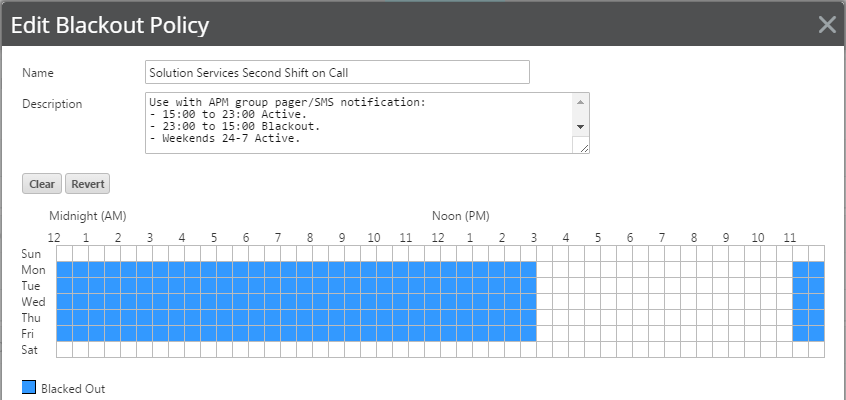 Blackout Policy for Weekday Team Members
An opposite model might work for personnel working regular shifts (and who are not 'on-call' for the weekend). For that scenario, those shift rotations would have notifications 'blacked out' for the weekend but active for their normal weekday shifts.